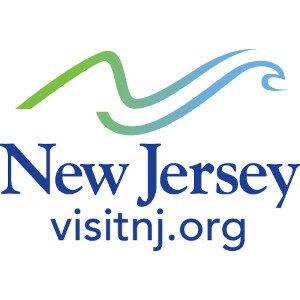 New Jersey Division of Travel and Tourism has launched a new sample itinerary taking in the culinary roots of late celebrity chef, bestselling author and TV personality Anthony Bourdain, who spent most of his childhood growing up in the state.
The trail spotlights 10 New Jersey restaurants featured on Bourdain's Emmy Award-winning TV series 'Anthony Bourdain: Parts Unknown', including Fort Lee institution Hiram's Roadstand- Bourdain's "happy place" and Donkey's Place in Camden which serves cheesesteak he claimed "should be a national landmark".
The trip Itinerary is a tribute to Bourdain's childhood growing up in Leonia, New Jersey, and summers spent at the Jersey Shore. It features every trail stop as well as destination highlights and must-do activities along the way. It can be downloaded at https://visitnj.org/anthony-bourdain.
New Jersey is known as the Garden State, named by Abraham Browning in 1876, who said the "Garden State is an immense barrel, filled with good things to eat and open at both ends, with Pennsylvanians grabbing from one end and New Yorkers from the other."
With 130 miles of coastline, the state is a seafood lover's dream, but it is also among the leaders in many forms of agricultural production. For example, New Jersey ranks 5th in the US for blueberry production, 3rd in cranberry production, 3rd in spinach, 3rd in bell peppers, 4th in peach production. With such an array of great foods, dining out in New Jersey can be a delicious, multi-culinary experience.
For more information or to start planning a New Jersey holiday, visit www.visitnj.org
Follow the New Jersey Division of Travel and Tourism on Facebook, Instagram, Twitter and YouTube for more events and news throughout the state.
ENDS
About New Jersey
New Jersey provides a wide variety of experiences to visitors all year long. Travellers can enjoy outdoor adventures, renowned culinary offerings, educational opportunities, and a strong arts and cultural scene. With numerous state and national parks, beaches, skiing, tax-free shopping, historic sites, museums and more, New Jersey blends together its rich history and exciting present. Home to the nation's first beach resorts and the birthplace of major inventions, New Jersey offers picturesque escape opportunities for all ages. For more information, explore VisitNJ.org.
PR Contact:
Greg Evans Consultancy
Anna Watt, PR Director anna@gregevansconsultancy.com 07815 898995