Having visited Philadelphia several times, I've enjoyed this wonderful city in a variety of seasons and in my opinion one of the best times to visit the East Coast of the USA is autumn. The leaves on the trees turn wonderful shades of red and the city streets are cool enough to explore with an iced coffee in hand (what else in America!)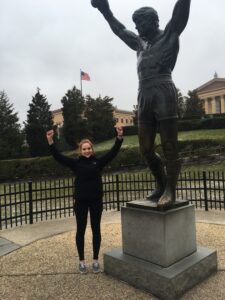 For those travellers who, like myself, are keen to avoid the busy crowds and non-stop lifestyle of the busier East Coast cities such as New York and Washington D.C., Philadelphia is a welcomed alternative. Along with numerous historic sites and attractions to explore, visitors to the laid-back city can also surround themselves in the great outdoors all year round thanks to Philadelphia's easily walkable streets lined with parks, rivers and public art as well as an abundance of green spaces.
So here are my top picks on how I would spend my ideal autumn day in Philadelphia:
1. Start the day with a delicious autumnal coffee from La Colombe, Philadelphia's renowned coffee roasting company.
Well-loved by Philadelphia's locals, there are five La Colombe cafe locations dotted across the city, with my favourite situated just around the corner from Independence Hall and the iconic Liberty Bell. After grabbing a coffee, I'd talk a walk down the historic streets of Old City to see America's first bank, hospital and post office, which can all be found within just a few minutes of the cafe.
2. Discover 2,000 acres of walking and cycling trails at Fairmount Park.
After exploring Philadelphia's historic sites, I would highly recommend heading down the famous Benjamin Franklin Parkway to the nation's largest urban park: Fairmount Park. Along with extensive cycling trails, public artwork scattered throughout and spectacular views of the city's skyline, Fairmount Park also boasts historic mansions, the Philadelphia Zoo (which was the first ever zoo in America) and even a Japanese House and Garden.
3. Lose yourself in art by discovering some of Philadelphia's 4,000 public murals.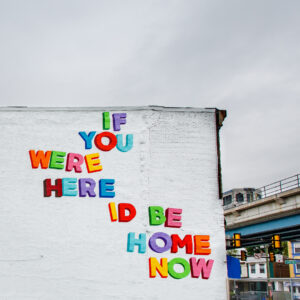 There are thousands of incredible murals to admire on the streets of Philadelphia, thanks to a commitment the city has made in eradicating graffiti and making art available for all to access. Since the murals are spread out across the city, it's always lovely to turn a corner and discover a new mural I haven't seen before. My two favourites at the moment include the 'A Love Letter For You' series of murals and 'A People's Progression Toward Equality', which explores the struggle for civil rights and the role of Abraham Lincoln in this progression.
4. Tour the taproom at Yards Brewing Company in the trendy Philadelphia neighbourhood of Northern Liberties.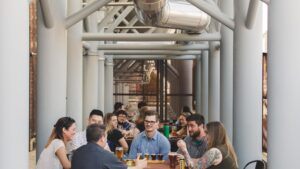 My favourite areas of Philadelphia are the Fishtown and Northern Liberties neighbourhoods thanks to their lively, young atmosphere and trendy eateries. If you're a craft beer fan like me I would suggest visiting the taproom atYards Brewing Company, which has been brewing beer in Northern Liberties since 1994, becoming the first brewery in the US to brew English ales and resuscitating the city's brewing legacy by ending a decade-long period without any operational breweries. My order would be a Philthy IPA with a side of sesame broccoli bites!
5. Hide in the treehouses at Longwood Gardens.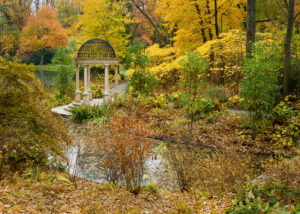 For lovers of the outdoors like myself, one of the many benefits of Philadelphia is that it is surrounded by beautiful countryside. This includes Kennett Square, which is affectionately known as the 'Mushroom Capital of the World', and Chester County, which is where the incredible botanical gardens of Longwood Gardens is located. As well as numerous outdoor and indoor gardens to explore, the woodland oasis of Longwood Gardens is also home to America's first collection of trees and several tree houses, including the Canopy Cathedral treehouse, which was built from reclaimed church pews and offers sweeping views of the lake.