New Jersey may be one of the most densely populated states in the United States, but it also boasts plenty of wide-open spaces to explore and outdoor adventures to be had.
Known as the "Garden State", New Jersey is famous for rolling farmland, green pastures, blooming orchards and of course an incredible sandy coastline. However, it also boasts lakes, forests, waterfalls and mountains, all just waiting to be enjoyed.
On And In The Water
Along the state's 130 miles of Atlantic coastline there are over 60 designated beaches, all with a wide diversity of offerings and experiences.
Water-based activities include surfing, sailing, diving and fishing. Above the water wildlife spotting opportunities are in abundance or for a more sedate experience just grab a towel, claim your spot for the day and relax.
Although beach passes need to be purchased for some of the beaches here, many are free to use, these include the beaches of The Wildwoods, Atlantic City, Highlands and Bay Front to name just a few.
There are also an incredible 4,100 fresh waterways throughout New Jersey, The Delaware River Region for example is a boater's dream, here you can canoe or kayak or even take a Tubing trip down the river.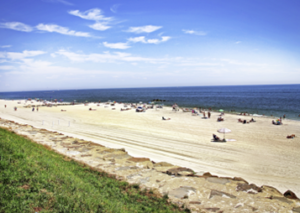 Above: Long Branch Beach (Credit: The New Jersey Division of Travel and Tourism)
Gardens
Not surprisingly the "Garden State" is a feast for any anthophile and is filled with gorgeous botanical retreats. The New Jersey Botanical Gardens for example includes 96 acres of gardens surrounded by 1000 acres of woodlands and Deep Cut Gardens spans 54 acres with gardens and greenhouses displaying cultivated and native plants. Click here to read more.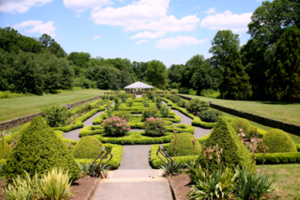 Above: Deep Cut Gardens (Credit: The New Jersey Division of Travel and Tourism)
National Parks
Explore nature, history and outdoor adventure within New Jersey's four National Parks. Morristown National Historical Park was the site of General George Washington and the Continental Army's winter encampment during the Revolutionary War. As well as discovering the history, visitors can use the 27 miles of hiking trails or enjoy the bird watching opportunities.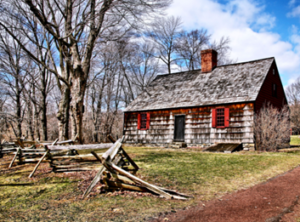 Above: The Wick Hose at Morristown National Historical Park (Credit: The New Jersey Division of Travel and Tourism)
Sandy Hook Unit of Gateway National Recreation Area, is a large diverse urban park with 27,000 acres offering green spaces, beaches, wildlife and outdoor recreation alongside historic structures and cultural landscapes.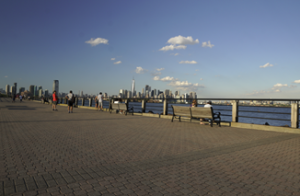 Above: Liberty State Park, Gateway Region. (Credit: The New Jersey Division of Travel and Tourism)
The Delaware Water Gap National Recreation Area encompasses breath-taking scenery along the Delaware River, which winds through the Appalachian Mountains. Outdoor enthusiasts are drawn here for canoeing, hiking, camping, swimming, biking and much more.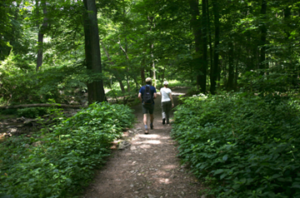 Above: Appalachian Trail (Credit: The New Jersey Division of Travel and Tourism)
Paterson Great Falls National Historical Park consists of The Great Falls of the Passaic River (one of the largest waterfalls in the United States) plus the surrounding area. Visitors can hike around the park whilst learning about its importance within the history of the American industrial revolution.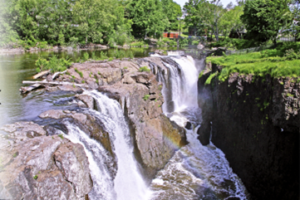 Above: Great Falls (Credit: The New Jersey Division of Travel and Tourism)
Pinelands
New Jersey's Pinelands National Reserve consists of 1.1 million acres covering 22% of the state's total land area. The reserve contains forests, rivers, streams, lakes, historic sites, campgrounds and wildlife making it an adventurists playground.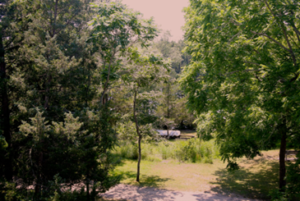 Above: Wells Mills Park, Pinelands (Credit: The New Jersey Division of Travel and Tourism)
Farms
Some of the best produce in the United States come from New Jersey including cranberries, blueberries, lavender and hot peppers. It's possible to visit many of the farms, orchards and vineyards around the state and you can even stay over at some of them. Click here to read more.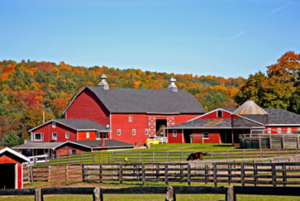 Above: Montague Farm. (Credit: The New Jersey Division of Travel and Tourism)
Camping
Choose to camp or glamp in New Jersey to get an all-round outdoors experience. There are many different camping opportunities throughout the state. At Turkey Swamp Park campers get access to boating and fishing on a 17-acre lake, eight miles of wooded trails, athletic field rentals plus a choice of four playgrounds for the kids. Ponderosa Campground in Cape May is great for families, it's close to Avalon Beach and has amenities including free laundry facilities, two playgrounds, bike rentals, free Wi-Fi, a large saltwater pool and two basketball courts. At Great Divide Campground in Newton they offer yurts and cabin trailers for those who prefer more of a glamping experience. For more information on New Jersey's campgrounds click here.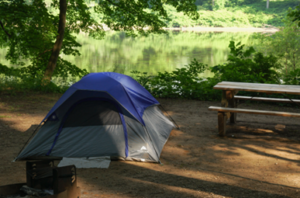 Above: camping at Delaware Water Cap. (credit: The New Jersey Division of Travel and Tourism)
To find out more about exploring the great outdoors in New Jersey click here.
To start planning a New Jersey holiday, visit www.visitnj.org
Follow the New Jersey Division of Travel and Tourism on Facebook, Instagram, Twitter and YouTube for more events and news throughout the state.
ENDS
About New Jersey
New Jersey provides a wide variety of experiences to visitors all year long. Travellers can enjoy outdoor adventures, renowned culinary offerings, educational opportunities, and a strong arts and cultural scene. With numerous state and national parks, beaches, skiing, tax-free shopping, historic sites, museums and more, New Jersey blends together its rich history and exciting present. Home to the nation's first beach resorts and the birthplace of major inventions, New Jersey offers picturesque escape opportunities for all ages. For more information, explore VisitNJ.org.
PR Contact:
Greg Evans Consultancy
Anna Watt, PR Director anna@gregevansconsultancy.com 07815 898995