The US state of New Jersey has attracted film crews for decades with its diverse landscapes providing the perfect backdrop for any film genre, from vibrant cities to serene suburbs, wide sand beaches to dense forests, farm land, rambling rivers, mountains, historic buildings, botanical gardens and everything in between. Add to the fact that its location is served conveniently by air and road, the state offers film and television production tax credit and it boasts state of the art studio space and it's the ideal choice of location, something recently highlighted in Variety Magazine.
There is a long list of great movies and TV shows filmed in New Jersey and fans can experience the locations their favourite show or films were set in when they visit. Here we take a look at just a few of the blockbusters filmed in the Garden State:
Steven Spielberg's highly anticipated new movie West Side Story was released in UK cinemas last week (10th December). An adaptation of the 1957 musical, West Side Story explores forbidden love and the rivalry between the Jets and the Sharks, two teenage street gangs of different ethnic backgrounds. Many of the filming locations were in the state of New Jersey, including Paterson, Newark and other parts of Essex County NJ.
New Jersey is well known as being the setting for the popular TV series The Sopranos, which follows Tony Soprano, an Italian-American mafia head who struggles to manage his family and criminal life. The series started in 1999 and ran until 2007. Fans flock to the show's locations including the Soprano's mansion, Asbury Park boardwalk, which appeared in Tony's dreams and flashbacks and even the Bada Bing strip club, these any many other recognisable locations can be visited independently or on an organised tour. Read more here.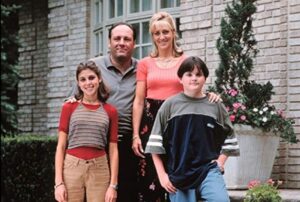 The Many Saints of Newark, The Sopranos prequel was released in September this year, follows a young Anthony Soprano growing up in 1960's Newark, one of the most tumultuous eras in the city's history. The movie was shot in Newark itself, as well as other Jersey towns such as Bloomfield, Jersey City, and Paterson, however several spots in the Bronx, Brooklyn, Queens, and Yonkers stood in for 1960s Jersey.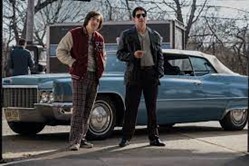 In the 2019 movie The Joker, starring Joaquin Phoenix, New York and New Jersey locations are knitted together to create fictional Gotham City. Newark's Market Street plays a prominent role in the opening scene and Loew's Jersey Theatre in Jersey City's Journal Square and William J. Brennan Courthouse on Newark Avenue can also be spotted in the film.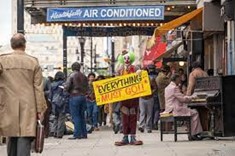 Bruised, is the highly-anticipated female-led movie starring and directed by Hollywood legend Halle Berry tells the story of a failed MMA fighter who has one last shot at redemption when the young son she left behind comes back into her life. Filmed entirely in New Jersey, namely in Atlantic City and Newark, the movie launched on Netflix on 24th November this year.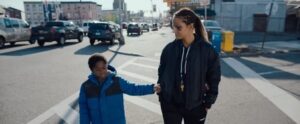 Nominated for two Oscars, 2008 movie The Wrestler stars Mickey Rourke as a retired wrestler and was filmed throughout New Jersey in locations including Asbury Park, Elizabeth, Rahway, Garfield, Hasbrouck Heights, Linden, Roselle Park and Dover.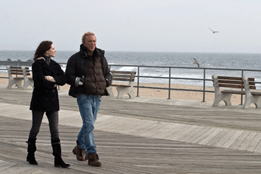 80's comedy classic Big, starring Tom Hanks has many locations in New Jersey. The carnival that houses the mystical Zoltar was in New Jersey's historic film town, Fort Lee. The school, drugstore and the houses of Josh and Billy are all located in Cliffside Park.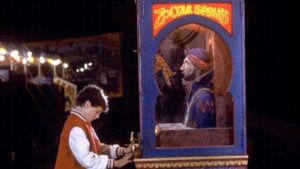 The 2002 emotional and Oscar-winning drama A Beautiful Mind based on the life of the American mathematician John Nash, staring Russel Crowe, Ed Harris and Jennifer Connelly, was filmed at Princeton University and Fairleigh Dickinson University in Madison. Scenes were also filmed in Jersey City, Belleville, Newark and East Orange.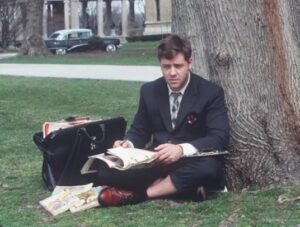 For more information or to start planning a New Jersey holiday, visit www.visitnj.org
Follow the New Jersey Division of Travel and Tourism on Facebook, Instagram, Twitter and YouTube for more events and news throughout the state.
ENDS
About New Jersey
New Jersey provides a wide variety of experiences to visitors all year long. Travellers can enjoy outdoor adventures, renowned culinary offerings, educational opportunities, and a strong arts and cultural scene. With numerous state and national parks, beaches, skiing, tax-free shopping, historic sites, museums and more, New Jersey blends together its rich history and exciting present. Home to the nation's first beach resorts and the birthplace of major inventions, New Jersey offers picturesque escape opportunities for all ages. For more information, explore VisitNJ.org.
PR Contact:
Greg Evans Consultancy
Anna Watt, PR Director anna@gregevansconsultancy.com 07815 898995